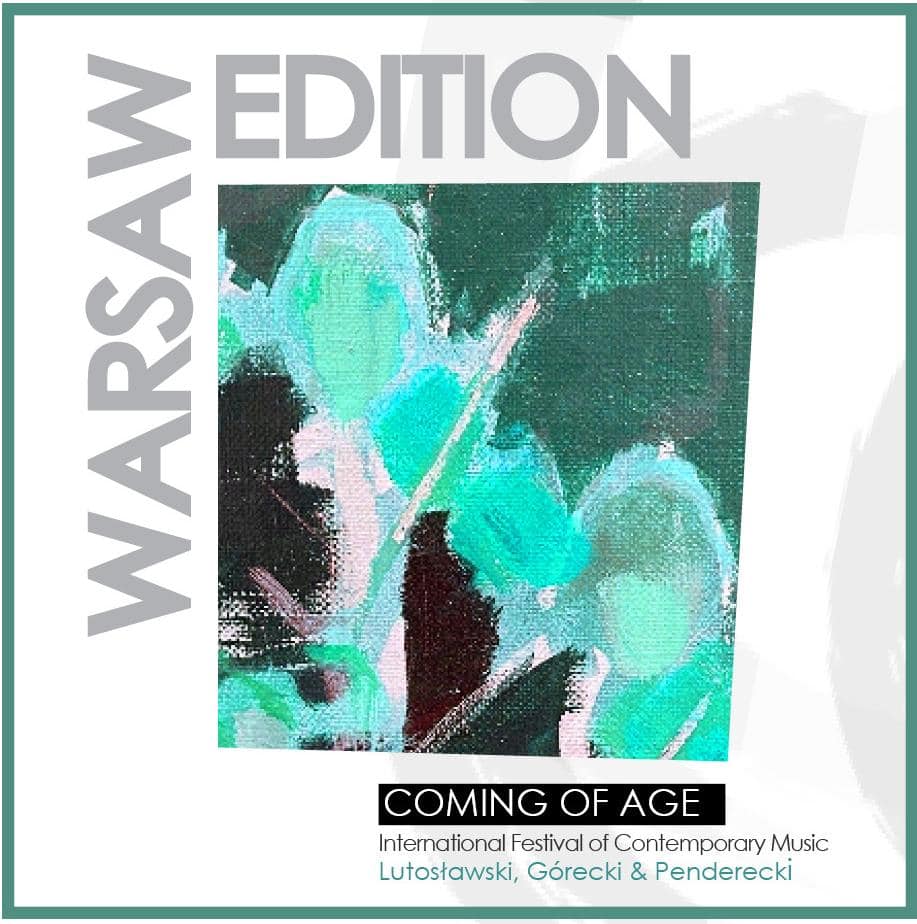 COA 2023 - WARSAW EDITION
InfoPortal for partners & collaborators
February 18
Local management teams announced 
February 20
InfoPortal is launched
March 30
COA 2023 is announced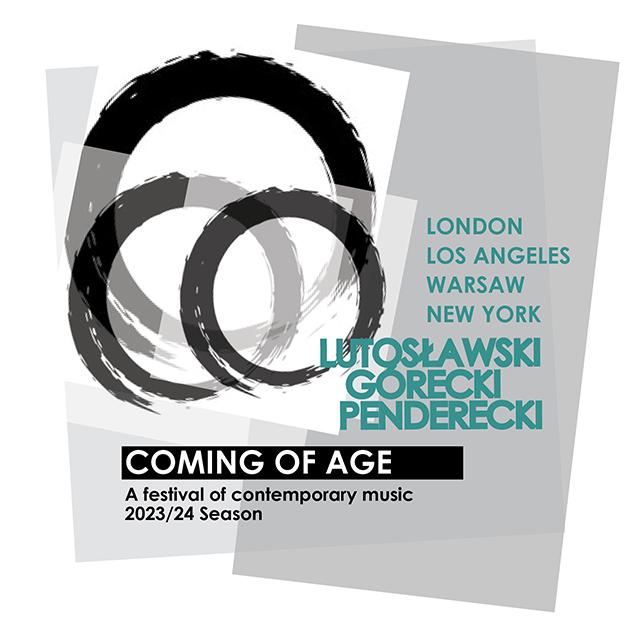 Lutosławski, Górecki & Penderecki
London Edition
September 10-12, 2023
Los Angeles Edition
October 18-15. 2023
New York Edition
October 15-29. 2023
Warsaw Edition
February 10-15. 2024
ICCM London Administration & Management
Riccardo Riccardi, COA Festival Director/Director of International Projects
Gretchen Potter, General Manager
Charlotte Templeman, Concert & Event Production Manager
PR & Media: Premier PR
General information
COA management structure
While the general oversight and control of the festivals will continue to come from the London office, we have also engaged local management teams in each city which will facilitate local production and operations. It is your local COA management team that you will be working with you throughout the coming months. Meanwhile, you can continue to communicate with the ICCM General Manager, Gretchen. Certain aspects of COA will, however, remain the responsibility of the London office, such as such as contracts, finances, artistic decisions, etc.
How will the media inquiries be handled
While it is perfectly fine for you to talk about the festival in the course of your work, please refer any media inquiries to the ICCM London office. ICCM has a PR firm that we work with when developing large projects. Please send your inquiries or comments to our main office and our Marketing/PR staff will handle them or forward them to the right party.
Division of labor and communications control
Marketing and PR will be done on two levels: the international level (through the above London/ICCM firm), and the local level in each city. The general announcement and the international media relations will be handled by us in London; the local PR and Marketing will be coordinated between COA's local management and your organization.
Projected date of official announcement
The official announcement of the festival is scheduled for 30 March. You will be informed before it happens.
Contracts
Each organization participating in COA 2023 will have a contract with ICCM. We are beginning to prepare these and will be sending them out over the next 4-6 weeks. The goal is to complete all contracting by March 30.
The reaction so far
I am pleased to say that there is a great deal of excitement and genuine interest in the project internationally.
The uniqueness of the project, the quality of the repertoire, and COA's artistic standards have created a big stir in various cultural circles. Thank you all for making such a vital contribution to the project.
Follow through with production details
We still have to settle some of the production details at various locations. Some of these arrangements are ICCM's responsibility and/or the responsibility of our local teams. Other aspects of the production may be part of your agreement with us. Please, let's aim to complete all pending arrangements by March 5.
---
COA 2023 is a production of ICCM and the Polish government along with you, our partners and collaborators. Thank you for your participation.