PENDERECKI: OPUS MAGNUM
recording of the complete symphonies
ICCM's inaugural season kicks off with an ambitious project by London's top orchestras: a recording of Penderecki's complete symphonies. The project should be completed in two years and will be offered as a 5-CD box set. This will be the first time that non-Polish orchestras of world standing have given Penderecki such recognition.
Opus magnum will be launched in the fall of 2022 with a series of five public concerts in London entitled Penderecki Retrospective. The recordings and the concerts will be conducted by Zvonimir Hačko who will lead the orchestras, choruses and world-renowned soloists in this fête of Penderecki's music.
Stay tuned – more information to come.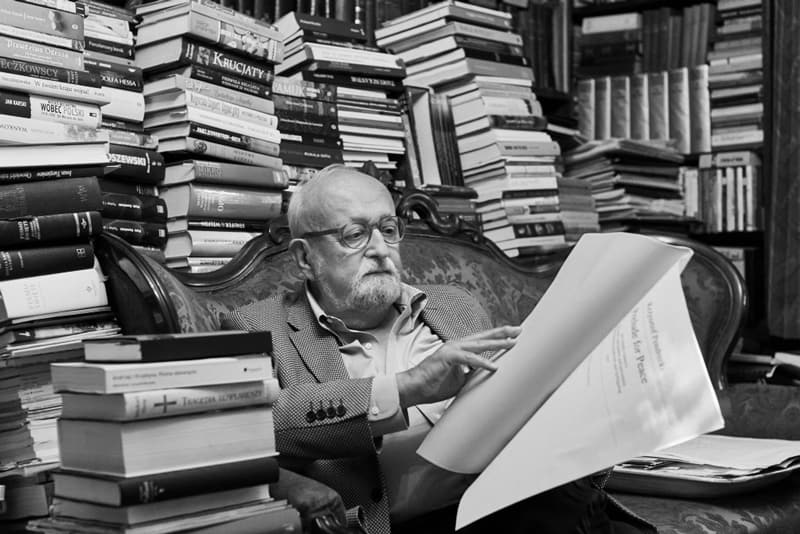 PHILHARMONIA ORCHESTRA CONTEMPORARY WOMEN COMPOSERS, Vol. 1
Recording dates: May 2022, London
Soloist: Geir Draugsvoll, bayan
Conductor: Zvonimir Hačko
Repertoire:

Clarice Assad: Lendas Brasileiras (Brazilian Legends) (2022)
for orchestra (world premiere recording)
Sofia Gubaidulina: Fachwerk (2009)
for solo bayan, percussion and strings
Anna Clyne: <<rewind<< (2005-2006)
for orchestra
Studio: tba
Producer: Nick Parker, UK
Sound Engineer: Mike Hatch, UK/Signum
Label: Signum Records, London
LaVerdi ORCHESTRA SINFONICA DI MILANO GIAN CARLO MENOTTI
Recording dates: August 2022, Milan
Soloists: Aleksander Serdar
Conductor: Zvonimir Hačko
Repertoire:

Menotti: Piano Concerto (1945)
Menotti: Triplo Concerto a Tre (1970)
Menotti: Apocalisse (Apocalypse) (1951)
Studio: Auditorium di Milano, Milano
Producer/Engineer: Michael Seberich, Bolzano
Recording label: Signum Records, London
LONDON SYMPHONY ORCHESTRA AMERICAN MASTERS SERIES
Jennifer Higdon & John Adams Eighth Blackbird
Recording dates: August/September 2022, London
Soloists: Eight Blackbird
Conductor: Zvonimir Hačko
Repertoire:
Jennifer Higdon: On a Wire (2010)
Concerto for sextet & orchestra
John Adams: Harmonielehre (1985) for orchestra
Studio:
Abbey Road Studios, London
Producer:
Anna Berry, UK
Sound Engineer:
Mike Hatch, UK
Label:
Signum Records, London
ORCHESTRA OF ST. LUKE'S Bouquet De MusiQUE
Recording dates: December 2022, New York
Solists: Lidija & Sanja Bizjak piano duo
Conductor: Zvonimir Hačko
Repertoire:

Isidora Žebeljan: The Horses of St. Mark (2004)
an illumination for orchestra
Isidora Žebeljan: Selište (Deserted Village) (1987)
for string orchestra
Dobrinka Tabakova: Together Remember to Dance (2017)
concerto for 2 pianos, percussion & strings
Bohuslav Martinů: Double Concerto (1938)
for two string orchestras, piano and timpani
Recording venue: The DiMenna Center, Cary Hall, New York City
Producer: Blanton Alsbaugh, USA
Sound Engineers: Lawrence Manchester and Isaiah Abolin, USA
Label: Signum Records, London
LONDON SINFONIETTA CONTEMPORARY POLISH SCHOOL
Recording dates: February 2023, London
Soloists: various
Conductor: Zvonimir Hačko
Repertoire:

Krysztof Penderecki: Threnody for the Victims of Hiroshima (1960)
for 52 strings
Paweł Szymańsky: "K" for orchestra (1972)
Wojciech Błażejczyk: Concerto for Electric Guitar & Orchestra (v. 2020)
Agata Zubel: Chamber Piano Concerto (2018)
for piano & chamber orchestra
Paweł Mykietyn: "Prank" for chamber orchestra (2020)
Recording venue: tba, London
Producer: tba
Sound Engineers: tba
Label: Signum Records, London
BUDAPEST SYMPHONY ORCHESTRA BORIS PAPANDOPULO
Recording Dates: March, 2023, Budapest
Soloists: Jan Bartoš, piano; Soprano tba
Conductor: Zvonimir Hačko
Repertoire:

Papandopulo: Vrzino kolo (Witches' Dance) KM 94 (1958)
for piano and large orchestra
Papandopulo: 2nd Symphony, KM 21 (1946)
for mezzosoprano and orchestra
Studio: Tom-Tom, Budapest
Producer: Zsuzsa Dvorak, Hungary
Sound Engineer: Tamás Kurina, Hungary
Label: Signum Records, London